Nissan @ Home Program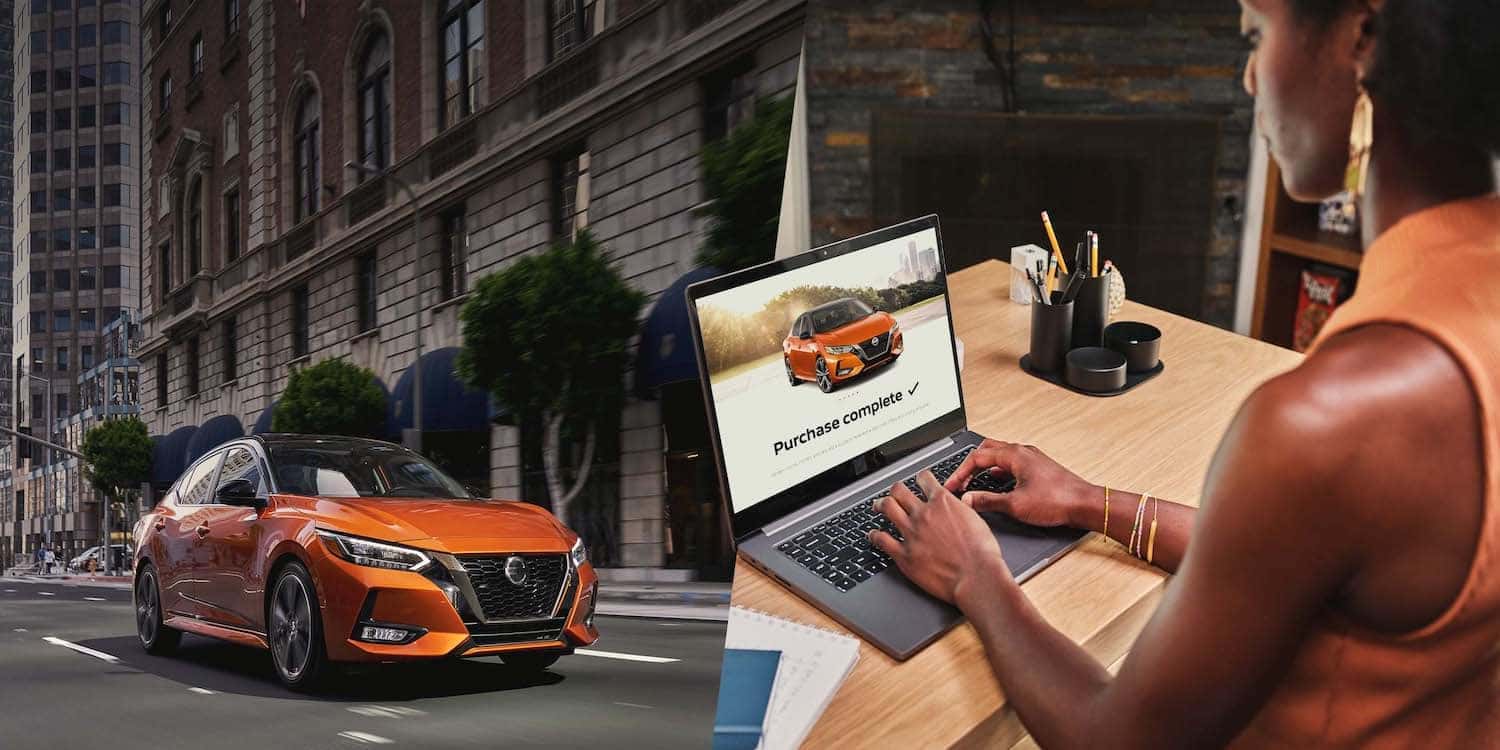 New Vehicles
Contact Us
We're all about convenience at 94 Nissan of South Holland. With the new [email protected] program available at 94 Nissan of South Holland, you can shop, drive, and even buy a new Nissan all from the comfort of your own home. Simply click the red "[email protected]" button underneath the vehicle you want to purchase.
We have all the necessary research tools to help you find your dream Nissan from home. At this first part of the process, you can look through all available Nissan models, colors, trims, builds, price levels, and more. You'll be able to compare different models and products and see all the different specifications for each one.
Test driving has never been easier or more convenient. You can arrange for any participating Nissan vehicle to be brought to your home to test drive. You can test drive as many vehicles as you'd like!
When you partake in the [email protected] program, you'll be able to explore all of your purchasing options at whatever pace is most convenient to you. You'll be able to get real-time pricing on any vehicle, look over your Nissan lease and financing options, and even sign agreements all online.
The process is simple. First, create an account to receive personalized offers and to save all your shopping progress, history and preferences. You can also get the exact current trade value of your vehicle, not just an estimate.
You can then also set your down payment, adjust any finance or lease terms, and apply any local offers. Once you select your preferred lender, you can sign the contracts and schedule your delivery!
Contact Us Today
We want to help you get your dream Nissan vehicle at your dream price as easily as possible, which is why 94 Nissan of South Holland near Chicago Heights is participating in the [email protected] program. It's just another way we work to put dreams in driveways. Contact or call us today.